Description
There are many reasons why you may need shipping container modifications. Some modifications, such as adding windows and doors, require cutting and framing. The security and safety of your container depend on the quality of the work. Don't trust this important project to just anyone!


Container Alliance specializes in removing entire sidewalls and sidewall sections, from floor to ceiling. We'll also re-enforce your container with steel frames, beams, and posts. It pays to have the work done right.


We have worked with engineers and architects on countless projects, and their positive reviews speak for themselves. Our experts pride themselves on their attention to detail and the quality of their finished products.


If you're working on a shipping container project that requires custom cutting and framing, please contact us today! Our container modification experts are happy to discuss your project, explain how we can help, and provide you with a custom quote. Give us a call today or complete our convenient online contact form below and we'll reach out to you right away.



Have questions or need assistance?
Why Buy From a Container Alliance Partner?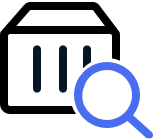 Best Pricing & Availabilty
As the largest network container suppliers in North America we can provide the right container for sale or rent at the right price with availability that is unrivaled.

Largest Selection
Container Alliance offers the widest selection of high quality storage - shipping containers for sale or storage containers for rent.

Knowledge & Service
Container Alliance partner companies are highly knowledgeable and will understand your specific situation and provide the utmost customer care and service.