Accessories
Does your shipping container not quite meet your needs? Adding some simple container accessories can significantly improve your user experience. Container Alliance is the number one provider of shipping container accessories in California and Nevada. We offer a large selection of the most in-demand container accessories including lights, ramps, locks, and locking systems.


Adding lights, outlets, and data/phone lines can turn your shipping container into a portable office or give you the opportunity to take advantage of a variety of other
creative uses
. We can run the wiring either behind the walls or in surface-mounted conduit. Once it's wired, you may also want to add floodlights, porch lights, and other exterior lighting solutions. This will make your container more user-friendly and also increase security.
Ramps are another popular accessory among owners of shipping containers in California, Nevada, and the surrounding area. They allow you to easily navigate the transition from the ground to the bed of the container and can be used with a pallet jack or forklift. Purchasing a ramp is the best way to make loading and unloading your shipping container safer and more efficient.


Take a look through our inventory of container accessories below. Not sure what you need or have questions before you buy?
Contact us
today! Our knowledgeable sales team is here to help.
Get a Quote

Tell us a bit more and we'll be in touch shortly, or give us a call for immediate assistance.
Why Buy From a Container Alliance Partner?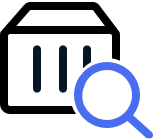 Best Pricing & Availabilty
As the largest network container suppliers in North America we can provide the right container for sale or rent at the right price with availability that is unrivaled.

Largest Selection
Container Alliance offers the widest selection of high quality storage - shipping containers for sale or storage containers for rent.

Knowledge & Service
Container Alliance partner companies are highly knowledgeable and will understand your specific situation and provide the utmost customer care and service.