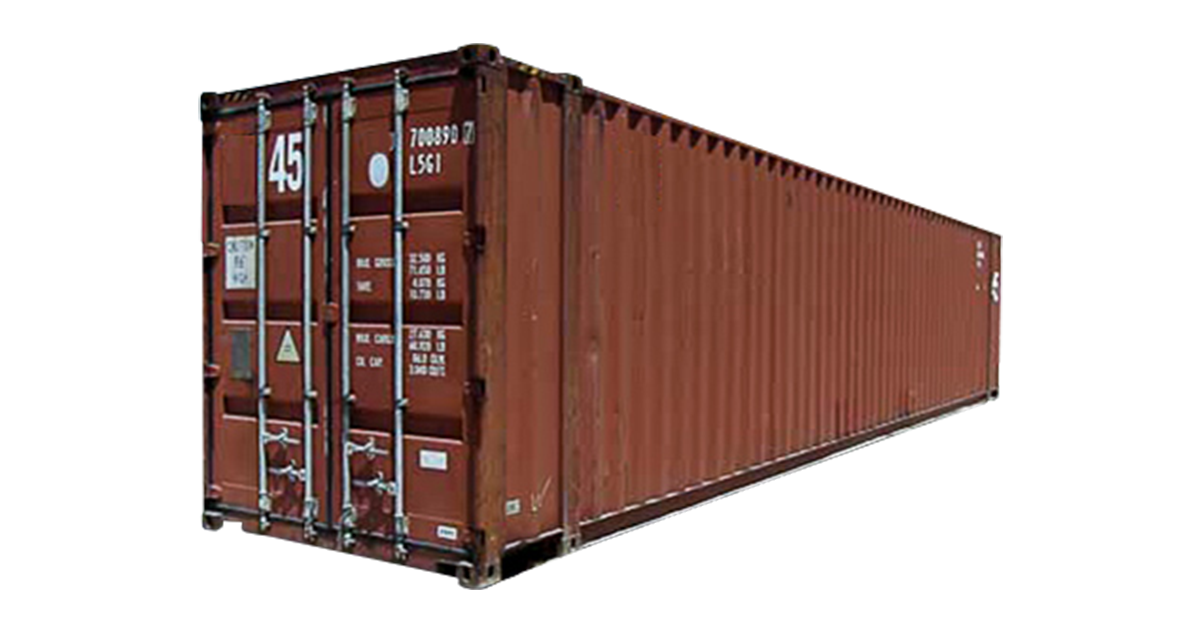 45ft High Cube IICL-5 Shipping Container
Highest Grade Used Container
45ft High Cube IICL-5 Shipping Container: Description
Conex boxes, more commonly known as shipping containers, are being used for a variety of shipping and storage solutions. A 45 Foot High Cube IICL-5 Shipping Container from Pro Box Portable Storage is the perfect solution for all your domestic and global shipping needs.


All our IICL-5 shipping containers follow the International Institute of Container Lessors inspection standards to make sure they are wind and watertight and ready to use for overseas deployment and international cargo transport. Built to survive severe marine shipping environments, and extreme temperature fluctuations, IICL-5 containers provide you with many years of usable service.


Our high cube IICL-5 containers are 12-inches taller than standard height containers and provide maximum headspace for all your oversized, tall, and bulky materials. If you are looking to
lease a premium quality unit
, reach out to our customer service team to ask about in-stock IICL-5 shipping containers ready for delivery to your job site.
Contact Pro Box to ask questions, get recommendations for choosing the best shipping container, and start building a free
shipping container quote
today.
45ft High Cube IICL-5 Shipping Container Specifications
Exterior
Interior
Door Openings
Trip Weight
Fork Pockets

Length: 45'

Width: 8'

Height: 9' 6"

Length: 44' 6"

Width: 7' 7"

Height: 8' 7"

Width: 7' 8"

Height: 8' 6"

Tare: 10,552 lbs

Max Gross: 71,650 lbs

Cubic Cap: 3,040 cu. ft

Height: 0' 4 1/2"

Width: 1' 2 3 /16"

Center: 6' 9 7/8"

Have questions or need assistance?
Why Buy From a Container Alliance Partner?

Largest Selection
Container Alliance offers the widest selection of high quality storage - shipping containers for sale or storage containers for rent.

Knowledge & Service
Container Alliance partner companies are highly knowledgeable and will understand your specific situation and provide the utmost customer care and service.