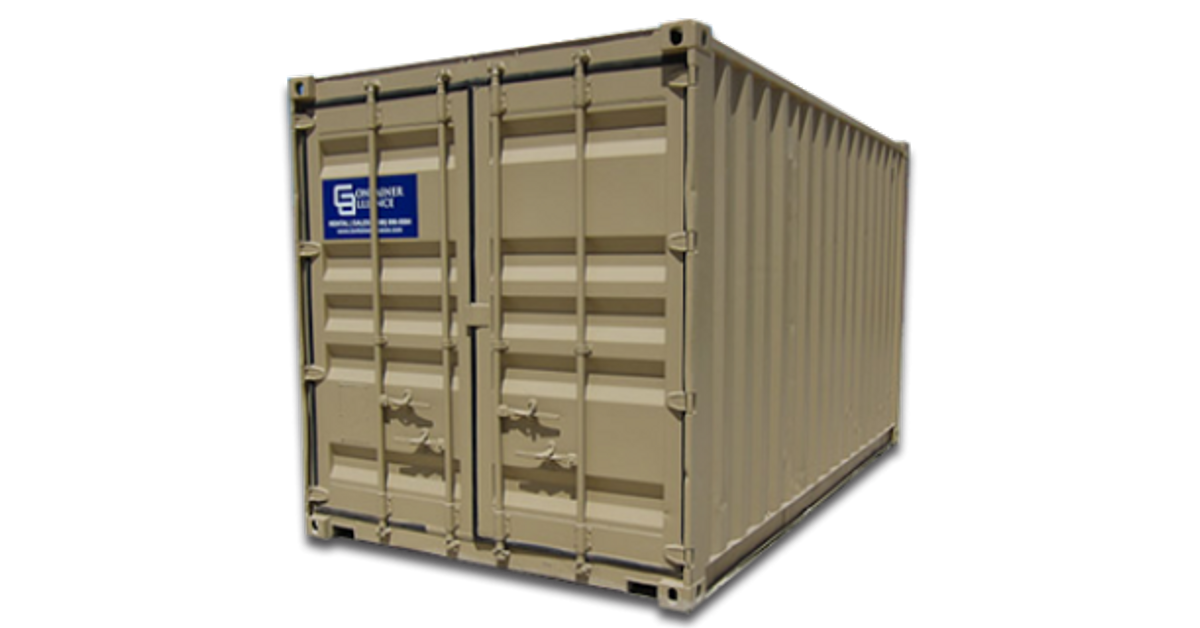 10ft Refurbished Container
Overview
Freshly painted container with cargo doors on one end. Dimensions: 10' length, 8' width, 8'6" height.


Choice of Cargo or Roll Up Doors
Added Layer of Protection
10ft Refurbished Container: Description
Container Alliance leads the industry in shipping container products and
modifications
. We have a wide array of units for sale, including the 10-foot refurbished storage container. The unit provides a total of 582 cubic feet for safe storage, and its size makes it easy to transport and fit almost anywhere.
These 10-foot containers come in a
variety of conditions
, from new to refurbished. They are all two-door options, either equipped with an easy-access roll-up door or a cargo door at one end. These units typically do not have corner castings on each end and need to be modified if you want them to be stackable.
Our refurbished containers are not only repainted but also repaired and cleansed of any rust or old decals. They first have to pass a primary inspection. Afterward, they undergo rust treatment and are given protective coatings before receiving their final inspection. When the process is finished, the units are in perfect working order and provide enhanced aesthetic value compared to general products from a shipping line.


Interested in a small and versatile shipping container?
Call Container Alliance
today to talk through your desired specifications.
10ft Refurbished Container Specifications
Exterior
Interior
Door Openings
Trip Weight
Fork Pockets

Length: 10'

Width: 8'

Height: 8' 6"

Length: 9' 2"

Width: 7' 8"

Height: 7' 9"

Width: 7' 8" - CARGO

Height: 7' 5" - CARGO

Tare: 2,870 lbs

Max Gross: 24,910 lbs

Cubic Cap: 563.3 cu. ft

Height: 0' 4 1/2"

Width: 1' 2 3 /16"

Center: 6' 9 7/8"
Related Sizes
Related Conditions

Have questions or need assistance?
Why Buy From a Container Alliance Partner?

Largest Selection
Container Alliance offers the widest selection of high quality storage - shipping containers for sale or storage containers for rent.

Knowledge & Service
Container Alliance partner companies are highly knowledgeable and will understand your specific situation and provide the utmost customer care and service.