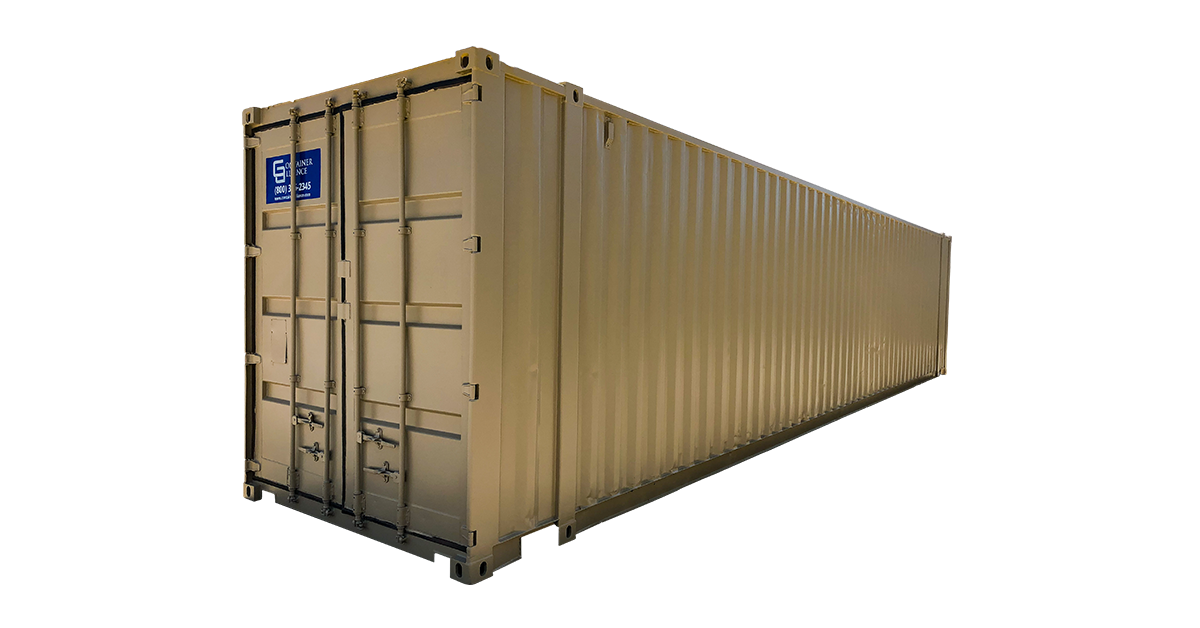 45ft High Cube Refurbished Container
Overview
Freshly painted container with cargo doors on one end. Dimensions: 45' length, 8' width, 9'6" height.
Added Layer of Protection
Description
The 45-foot High Cube Cargo Worthy Refurbished Container is an incredible value that offers increased interior space over other standard shipping containers. These cargo containers are essential in the shipping industry and have the largest cubic capacity at 3,043 cubic feet compared to any other product. The containers also stand at 9 feet 6 inches tall, while standard ISO containers reach only 8 feet 6 inches. Our 45-foot High Cube Cargo Worthy Refurbished Containers are often over 5 years old and will show signs of surface rusting over dented or scratched areas. Even pre-used and refurbished, these containers have received high-quality inspections and have received damage-free certifications. They are also highly adaptable to a wide range of projects because of an additional post at the unit's 40-foot mark. This post allows them to be stacked with other 40-foot containers as well as 45's. Whether you are looking for a more budget-friendly option for shipping, a special house project, or high-quality storage, these containers can fit them all. Give us a call at Container Alliance today for more information and a quote.
45ft High Cube Refurbished Container Specifications
Exterior
Interior
Door Openings
Trip Weight
Fork Pockets

Length: 45'

Width: 8'

Height: 9' 6"

Length: 44' 6"

Width: 7' 7"

Height: 8' 7"

Width: 7' 8"

Height: 8' 6"

Tare: 10,362 lbs

Max Gross: 71,650 lbs

Cubic Cap: 3,040 cu. ft

Height: 0' 4 1/2"

Width: 1' 2 3 /16"

Center: 6' 9 7/8"

Have questions or need assistance?
Why Buy From a Container Alliance Partner?

Largest Selection
Container Alliance offers the widest selection of high quality storage - shipping containers for sale or storage containers for rent.

Knowledge & Service
Container Alliance partner companies are highly knowledgeable and will understand your specific situation and provide the utmost customer care and service.