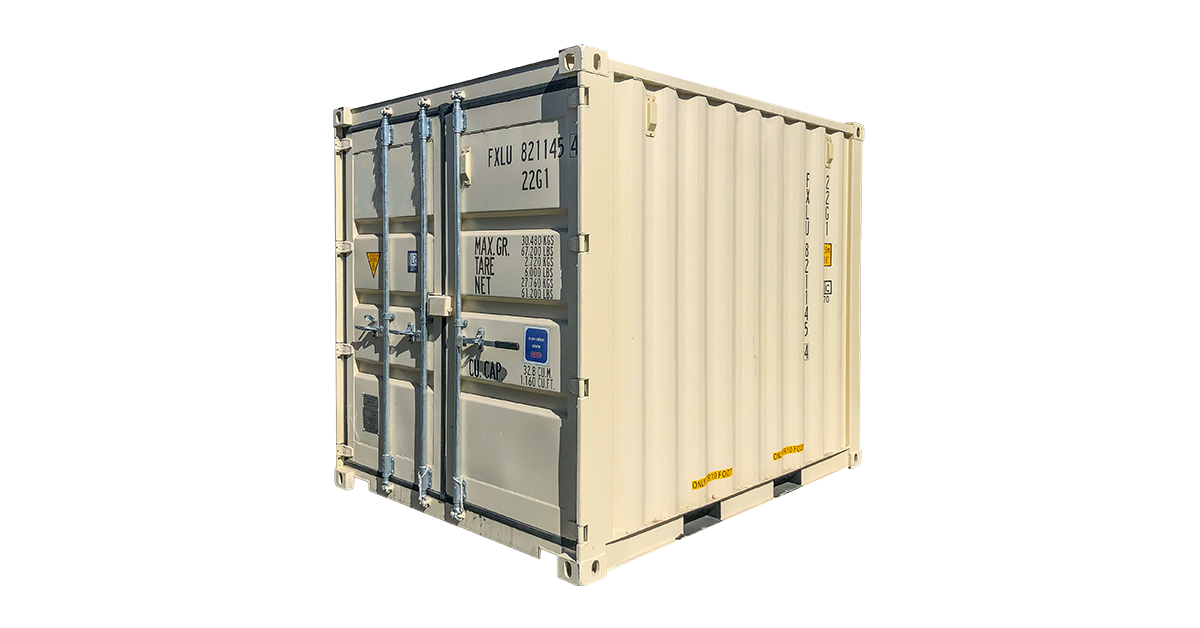 10ft One Trip Container
Overview
Like new container with cargo doors on one end. Dimensions: 10' length, 8' width, 8'6" height.
Description
If you need a safe and secure shipping container that will easily fit into a variety of small spaces, our 10-foot one trip container is the best solution. With 582 cubic feet of internal space, this shipping container is our most portable option. It's ideal for use in both residential and retail locations.


These like-new shipping containers can easily fit into a driveway or a parking space. We can also customize your container with four-corner posts, allowing you to stack or hoist it as needed. Simply let our sales representatives know you would like this feature when you reach out to place your order.


Container Alliance is the area's preferred provider for one trip container sales and rentals. All of our 10-foot one trip containers feature marine-grade flooring and include a lockbox for extra security.


To get started, complete our convenient online contact form or give us a call today to discuss your shipping container needs. Don't forget to ask about the other customization options we offer. Our friendly and knowledgeable staff is standing by to help!


10ft One Trip Container Specifications
Exterior
Interior
Door Openings
Trip Weight
Fork Pockets

Length: 10'

Width: 8'

Height: 8' 6"

Length: 9' 2"

Width: 7' 8"

Height: 7' 9"

Width: 7' 8"

Height: 7' 5"

Tare: 2,870 lbs

Max Gross: 24,910 lbs

Cubic Cap: 563.3 cu. ft

Height: 0' 4 1/2"

Width: 1' 2 3 /16"

Center: 6' 9 7/8"
Related Sizes
Related Conditions

Have questions or need assistance?
Why Buy From a Container Alliance Partner?

Largest Selection
Container Alliance offers the widest selection of high quality storage - shipping containers for sale or storage containers for rent.

Knowledge & Service
Container Alliance partner companies are highly knowledgeable and will understand your specific situation and provide the utmost customer care and service.