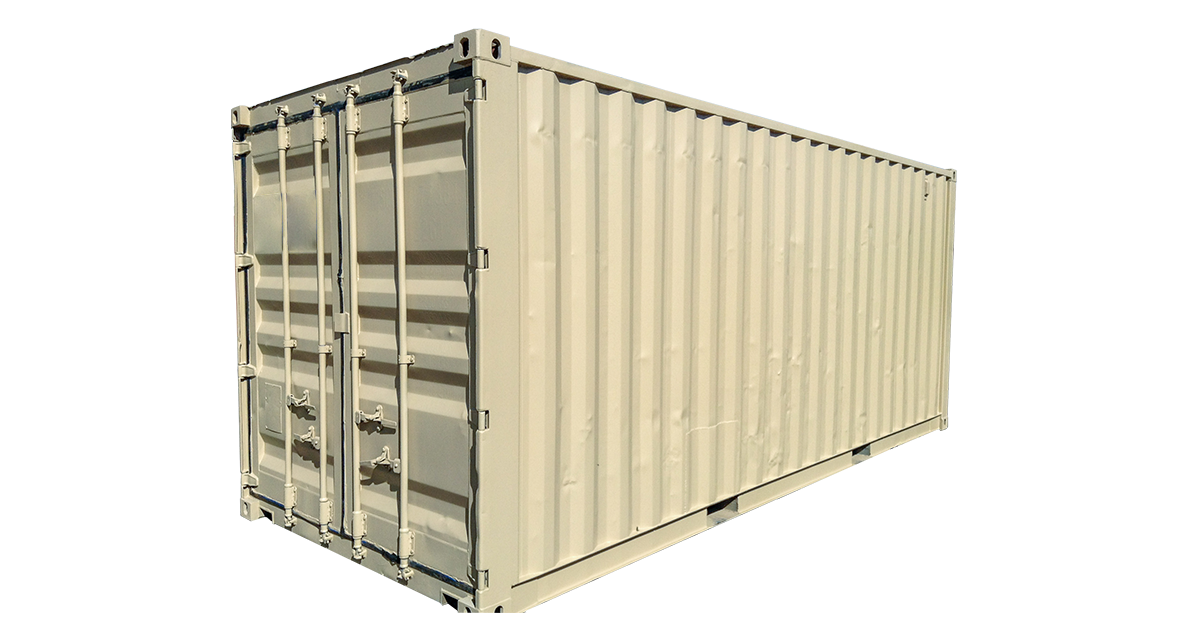 20ft Refurbished Shipping Container
Overview
Freshly painted container with cargo doors on one end. Dimensions: 20' length, 8' width, 8'6" height.


Added Layer of Protection
Description
Shipping containers have become symbolic of overseas trade with ships stacked with them from top to bottom. They are built to last for many ocean voyages, but at some point, it is time to retire them. That doesn't mean they don't get a second chance to improve someone's business or personal project. These units are painted to order so they will look better and last longer than a standard used container. Uses for these spacious and solid containers are endless, including construction site supply units, home tool sheds, and surgical hospitals. Contact us if you need more information about our refurbished shipping containers.
20ft Refurbished Shipping Container Specifications
Exterior
Interior
Door Openings
Trip Weight
Fork Pockets

Length: 20'

Width: 8'

Height: 8' 6"

Length: 19' 3"

Width: 7' 8"

Height: 7' 9 7/8"

Width: 7' 6"

Height: 7' 5"

Tare: 4,810 lbs

Max Gross: 67,200 lbs

Cubic Cap: 1,158 cu. ft

Height: 0' 4 1/2"

Width: 1' 2 3 /16"

Center: 6' 9 7/8"

Have questions or need assistance?
Why Buy From a Container Alliance Partner?

Largest Selection
Container Alliance offers the widest selection of high quality storage - shipping containers for sale or storage containers for rent.

Knowledge & Service
Container Alliance partner companies are highly knowledgeable and will understand your specific situation and provide the utmost customer care and service.