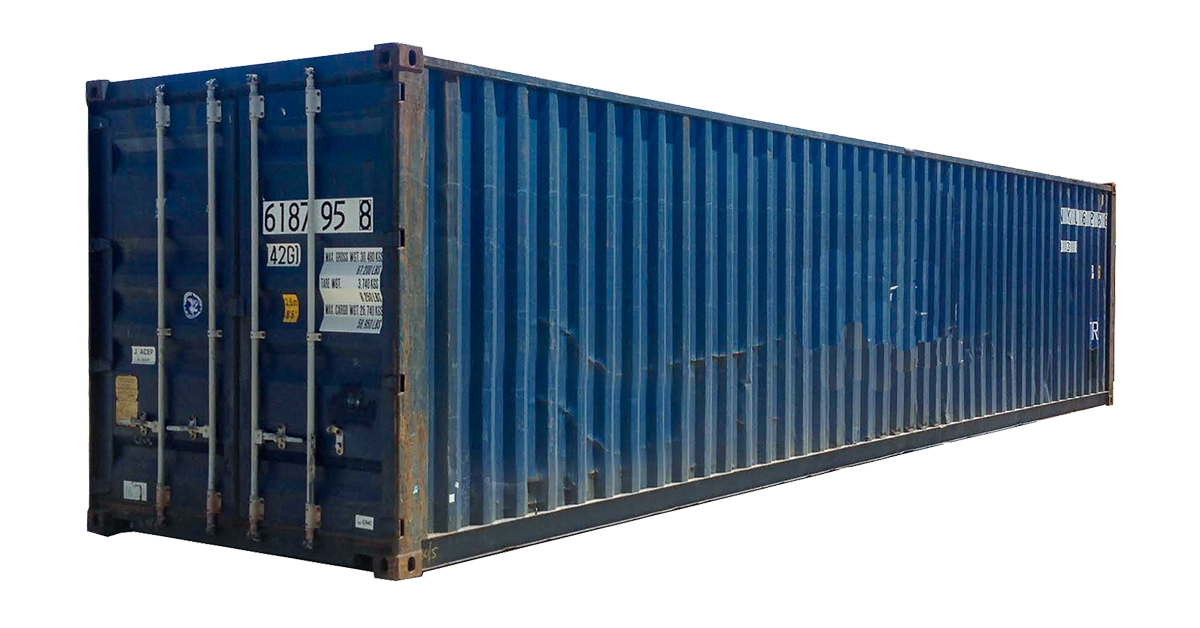 40ft IICL-5 Shipping Container
Overview
Highest grade used container with cargo doors on one end. Dimensions: 40' length, 8' width, 8'6" height.
Highest Grade Used Container
40ft IICL-5 Shipping Container: Description
Our 40-foot shipping containers are the most popular option among
container buyers
who have enough room to accommodate a larger unit. They offer 2,350 cubic feet of storage space while only costing about 1.4 times more than a 20-foot shipping container. This makes them much less expensive per square foot.
Our 40-foot cargo containers are made of 14-gauge corrugated steel walls and durable marine-grade plywood flooring. They also have locking cargo doors on one end, providing safe and secure storage and shipping.


When structural integrity and dependability are a must, look for an ISO steel shipping container. These units are capable of transporting up to 60,000 pounds of cargo and are the industry standard for heavy-weight shipping around the globe. We also offer a wide variety of
container modifications
so you can customize your 40-foot shipping container to your exact specifications.
To learn more about the cost-efficiency of purchasing a 40-foot shipping container, contact our sales team today! Want even more peace of mind? Ask your sales rep about the availability of IICL-rated 40-foot shipping containers. This added layer of protection ensures your container will provide dependable performance for many years.


40ft IICL-5 Shipping Container Specifications
Exterior
Interior
Door Openings
Trip Weight
Fork Pockets

Length: 40'

Width: 8'

Height: 8' 6"

Length: 39' 3"

Width: 7' 8"

Height: 7' 9 7/8"

Width: 7' 8"

Height: 7' 5"

Tare: 8,600 lbs

Max Gross: 67,200 lbs

Cubic Cap: 2,700 cu. ft

Height: 0' 4 1/2" Width

Width:

Center: 6' 9 7/8"

Have questions or need assistance?
Why Buy From a Container Alliance Partner?

Largest Selection
Container Alliance offers the widest selection of high quality storage - shipping containers for sale or storage containers for rent.

Knowledge & Service
Container Alliance partner companies are highly knowledgeable and will understand your specific situation and provide the utmost customer care and service.