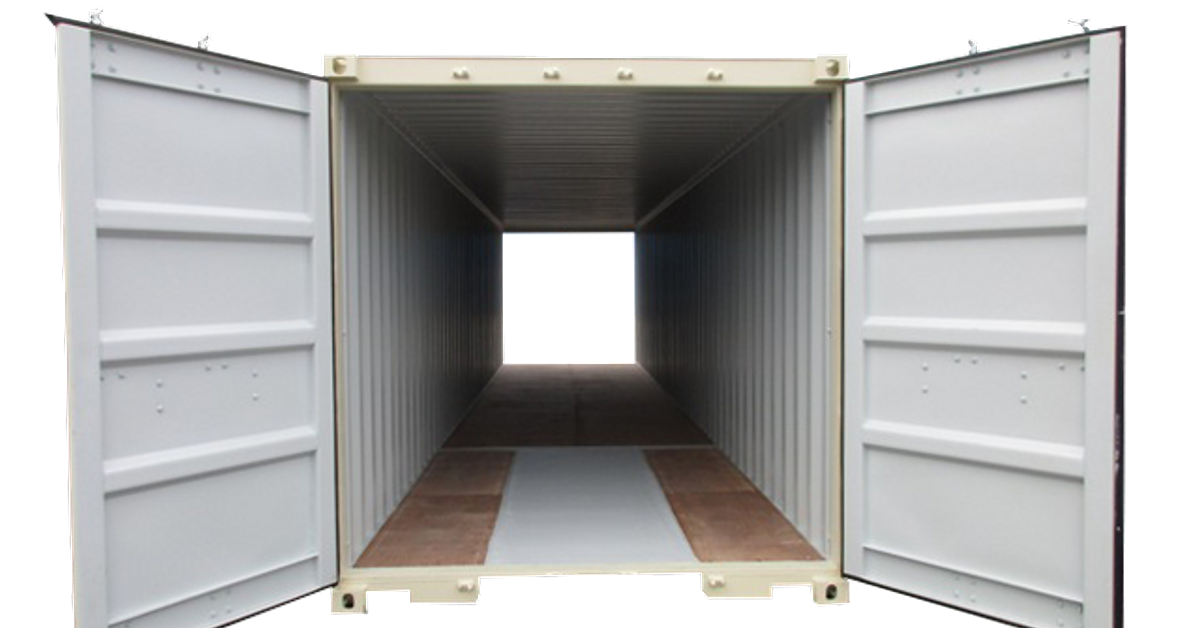 40' Standard Container Double Door - One Trip
Overview
Like new container with cargo doors on both ends. Dimensions: 40' length, 8' width, 8'6" height.
40' Standard Container Double Door - One Trip: Description
The 40-foot Double Door One Trip Container is among our most unique containers, offering entry points at each end with two sets of cargo doors secured with top-tier factory lockboxes. The distinctive dual entry feature is among the many reasons people seek out these like-new containers. Since they only make one trip overseas to the U.S., they arrive in mint condition in an array of attractive colors and feature no labeling or branding. The container arrives as a clean slate, ready for any project that requires high-visibility.


The sturdy and reliable 40-foot Double Door One Trip Container was manufactured overseas with 14-gauge corrugated steel, eco-friendly and durable flooring, and well-sealed seams to keep it water-tight and secure.


These containers cost approximately $400-600 more than units with a single set of doors, but when you consider the cost of modifying your container to accommodate your needs, it might save money in the long-run. Choose a container that features two sets of doors on both ends or one that has a roll-up on one end.


Give us a call to check on our door options and other specifications for your container purchase.
40' Standard Container Double Door - One Trip Specifications
Exterior
Interior
Door Openings
Trip Weight
Fork Pockets

Length: 40"

Width: 8'

Height: 8' 6"

Length: 40"

Width: 7' 8"

Height: 7' 9 7/8"

Width: 7' 8"

Height: 7' 5"

Tare: 8,775 lbs

Max Gross: 67,200 lbs

Cubic Cap:

Height: 1' 2 3 /16"

Width: 0' 4 1/2"

Center: 6' 9 7/8"

Have questions or need assistance?
Why Buy From a Container Alliance Partner?

Largest Selection
Container Alliance offers the widest selection of high quality storage - shipping containers for sale or storage containers for rent.

Knowledge & Service
Container Alliance partner companies are highly knowledgeable and will understand your specific situation and provide the utmost customer care and service.