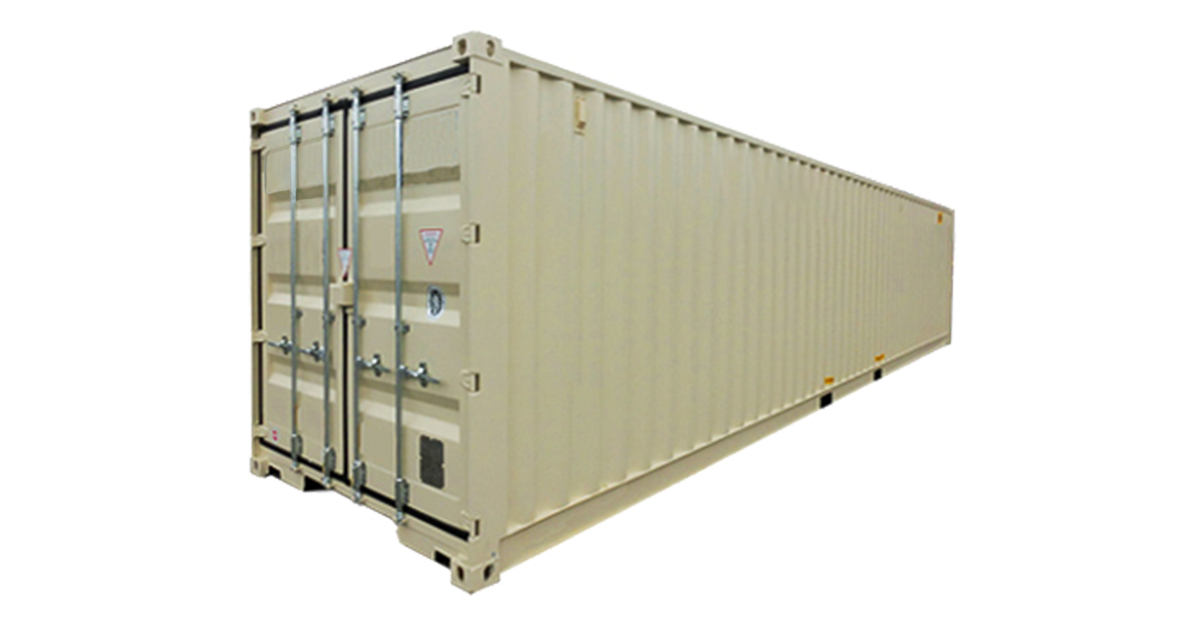 40ft One Trip Shipping Container
Overview
Like new container with cargo doors on one end. Dimensions: 40' length, 8' width, 8'6" height.
Description
The 40-foot One Trip Container has become a popular modular space thanks to its doubled length over 20-foot models and its like-new condition. With only one voyage across the ocean and featuring no labels or branding, these units have become popular among alternative home builders and small business owners to build a unique and secure space. They aren't the only customers who appreciate the multiple color options, sturdy construction, and high-quality materials since we regularly sell to construction businesses, healthcare organizations, and manufacturing companies. Additional features to note include eco-friendly, marine-grade flooring, doors on one or both ends, and secure lockboxes. Usually arriving from Asia where the container was manufactured, the 40-foot One Trip Container has done its job once it comes to us, and we are happy to help it find its new home with one of our valued customers. Our International Organization for Standard (ISO), or intermodal, 40-foot One Trip Container adds 1.4 times more space than a 20-foot storage container to allow for bigger projects and storage needs. Give us a call to learn more about this container and much more.
40ft One Trip Shipping Container Specifications
Exterior
Interior
Door Openings
Trip Weight
Fork Pockets

Length: 40'

Width: 8'

Height: 8' 6"

Length: 39' 3"

Width: 7' 8"

Height: 7' 9 7/8"

Width: 7' 8"

Height: 7' 5"

Tare: 8,600 lbs

Max Gross: 67,200 lbs

Cubic Cap: 2,700 cu. ft

Height: 1' 2 3 /16"

Width: 0' 4 1/2"

Center: 6' 9 7/8"

Have questions or need assistance?
Why Buy From a Container Alliance Partner?

Largest Selection
Container Alliance offers the widest selection of high quality storage - shipping containers for sale or storage containers for rent.

Knowledge & Service
Container Alliance partner companies are highly knowledgeable and will understand your specific situation and provide the utmost customer care and service.