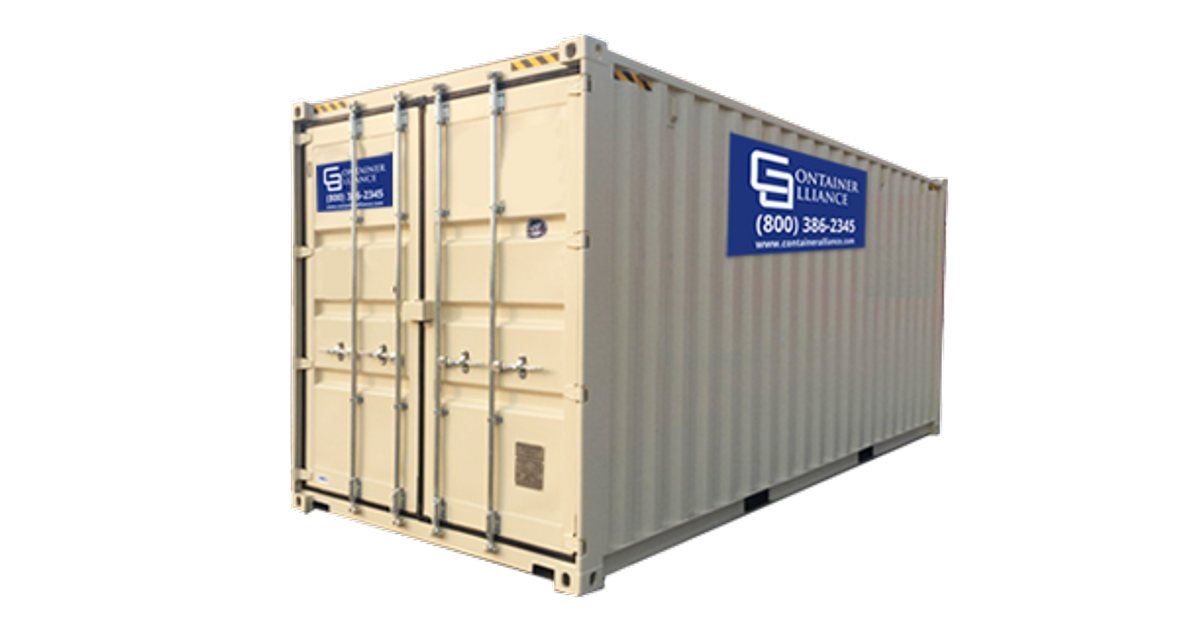 20' High Cube Rental Container
High Capacity Height 9'6"
20' High Cube Rental Container: Description
20ft High Cube Rental Containers are the most popular and available option for residential and commercial storage in. The 20ft High Cube Rental Container Fits in a parking spot and can be transported with a smaller vehicle than the 40ft Rental Containers. 20ft containers are capable of transporting over 60,000 pounds of cargo and are the most dependable heavy weight shipping vehicle world wide. Give Container Alliance National a call today to discuss

The High Cube containers are a popular choice because extra space always comes in handy. High Cubes have an extra foot of height, making the container 9ft 6in tall on the exterior. That extra foot of height gives them more volume, space, and shipping capacity. The extra height makes it easier to load and can fit more items being staked. Tall or bulky items can be more easily accommodated. The extra foot can make all the difference if storing tall or awkward items.


Residential Applications:


Home Remodels
Construction Projects
Car or Boat Storage
Farming or Hunting Equipment Storage
Tool Storage
Personal Storage
Commercial Applications:


Construction Yard Equipment Storage
School Yard Equipment Storage
Inventory Overflow
File or Record Storage
Hazardous Material Storage
Fire Department Storage
20' High Cube Rental Container Specifications
Exterior
Interior
Door Openings
Trip Weight
Fork Pockets

Length: 20'

Width: 8'

Height: 9' 6"

Length: 19' 3"

Width: 7' 8"

Height: 8' 9 7/8"

Width: 7' 8"

Height: 8' 5"

Tare: 5180lbs

Max Gross: 67,200 lbs

Cubic Cap: 1,158 cu. ft

Height: 0' 4 1/2"

Width: 1' 2 3 /16"

Center: 6' 9 7/8"

Have questions or need assistance?
Why Buy From a Container Alliance Partner?

Largest Selection
Container Alliance offers the widest selection of high quality storage - shipping containers for sale or storage containers for rent.

Knowledge & Service
Container Alliance partner companies are highly knowledgeable and will understand your specific situation and provide the utmost customer care and service.