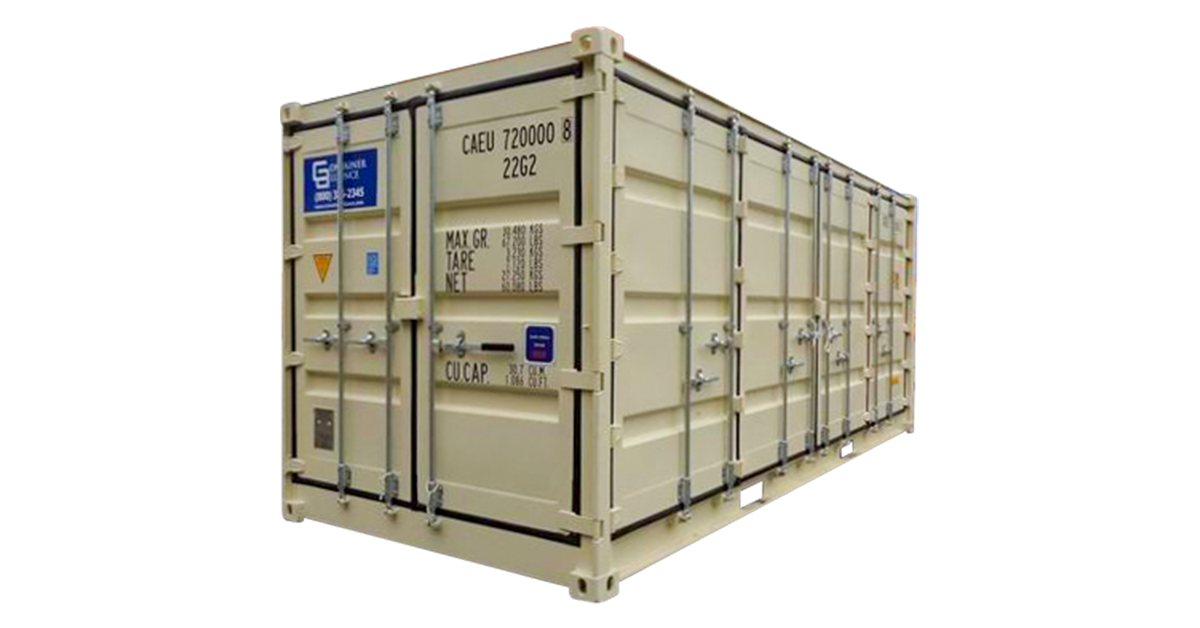 20' Open Side Rental Container
Full Side Opens Floor to Ceiling
20' Open Side Rental Container: Description
Our 20-foot Open Side Rental Containers offer you maximum space and access to your goods inside. It is ideal for medium-size-to-large projects that require easy and frequent access to whatever you plan to keep inside. These rental containers come with one set of cargo doors on one end and a full side-access door that features a 180 or 270-degree swinging door. All the doors come with high-security lockboxes.


Built with a steel frame, sides, doors, and understructures, our open side rental containers come with marine-grade flooring and sealed seams for a secure, watertight environment for your project.


The uses for our 20-foot Open Side Rental Containers are endless. In addition to standard remodeling, construction, and storage projects, you can use these containers for special events such as pop-up product displays and stage performances, thanks to the open side feature.


Our customers love this container for its versatility and easy access, and we guarantee you will too. If you have any problems with your container rental, let us know, and we will pick it up and replace it.


Give Container Alliance a call to learn more about this container and all its rental applications.


Residential Applications:


Home Remodels
Construction Projects
Car or Boat Storage
Farming or Hunting Equipment Storage
Tool Storage
Personal Storage
Commercial Applications:


Construction Yard Equipment Storage
School Yard Equipment Storage
Inventory Overflow
File or Record Storage
Hazardous Material Storage
Fire Department Storage
20' Open Side Rental Container Specifications
Exterior
Interior
Door Openings
Trip Weight
Fork Pockets

Length: 20'

Width: 8'

Height: 8' 6"

Length: 19' 3"

Width: 7' 8"

Height: 7' 9 7/8"

Width: 7' 8"

Height: 7' 5"

Tare: 6,990 lbs

Max Gross: 67,200 lbs

Cubic Cap: 1,158 cu. ft

Height: 0' 4 1/2"

Width: 1' 2 3 /16"

Center: 6' 9 7/8"

Have questions or need assistance?
Why Buy From a Container Alliance Partner?

Largest Selection
Container Alliance offers the widest selection of high quality storage - shipping containers for sale or storage containers for rent.

Knowledge & Service
Container Alliance partner companies are highly knowledgeable and will understand your specific situation and provide the utmost customer care and service.