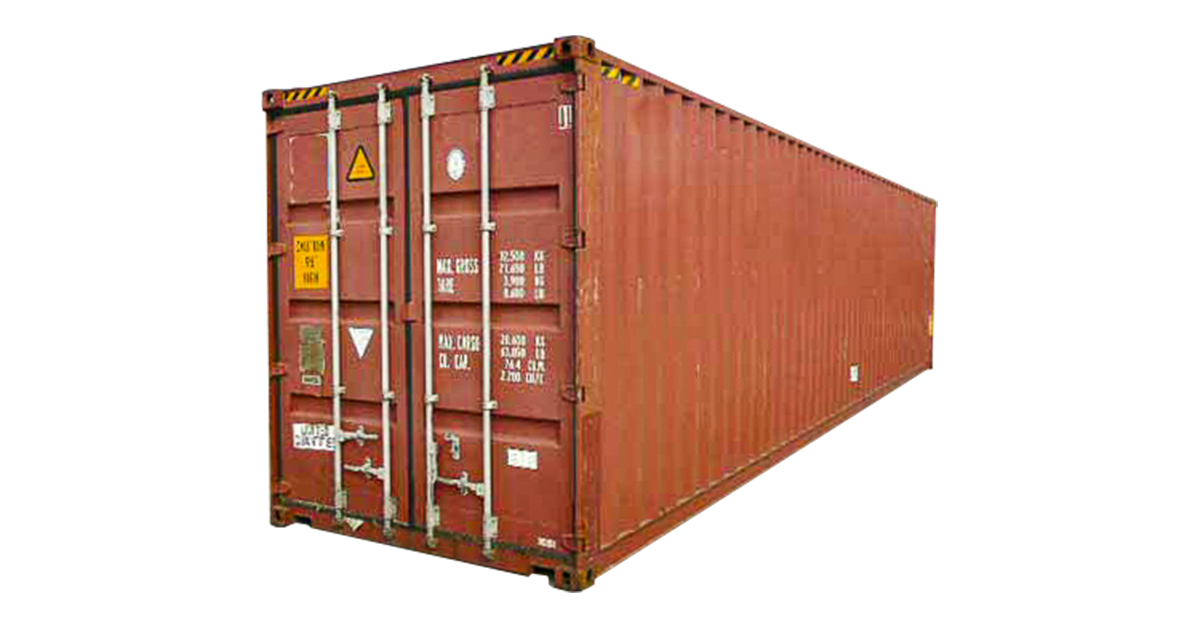 40ft High Cube Cargo Worthy Shipping Container
Overview
Used container with cargo doors on one end; can be exported with survey. Dimensions: 40' length, 8' width, 9'6" height.
Shows Signs of Rust and Dents
Typically over 5 years old
Description
Our customers appreciate the excellent value for the size of these extra tall containers, standing at nine-feet, six-inches high, a full foot taller than International Organization for Standard (ISO) shipping containers. The additional height offers you an extra 12% of cargo capacity for a total capacity of 2,694 cubic feet. The average age of our 40-foot High Cube Cargo Worthy Container is five years old, often showing signs of rust and dents by the time we receive them. This container lives up to the "cargo worthy" part of its name. Constructed from 14-gauge corrugated steel walls and sturdy marine-grade flooring, the container features a high-grade sealant at the seams and a set of cargo doors on one end for optimal security. Upon arrival, we inspect each 40-foot High Cube Cargo Worthy Container before giving our seal of approval for its damage-free certification. While these containers are mostly used for overseas shipping, an increasing number of our customers use them for home or business projects for the highest quality storage. Give us a call to let us know more about your project.
40ft High Cube Cargo Worthy Shipping Container Specifications
Exterior
Interior
Door Openings
Trip Weight
Fork Pockets

Length: 40'

Width: 8'

Height: 9' 6"

Length: 39' 5"

Width: 7' 8"

Height: 8' 10"

Width: 7' 8"

Height: 8' 5"

Tare: 8,775 lbs

Max Gross: 67,200 lbs

Cubic Cap: 2,700 cu. ft

Height: 0' 4 1/2"

Width: 1' 2 3 /16"

Center: 6' 9 7/8"

Have questions or need assistance?
Why Buy From a Container Alliance Partner?

Largest Selection
Container Alliance offers the widest selection of high quality storage - shipping containers for sale or storage containers for rent.

Knowledge & Service
Container Alliance partner companies are highly knowledgeable and will understand your specific situation and provide the utmost customer care and service.