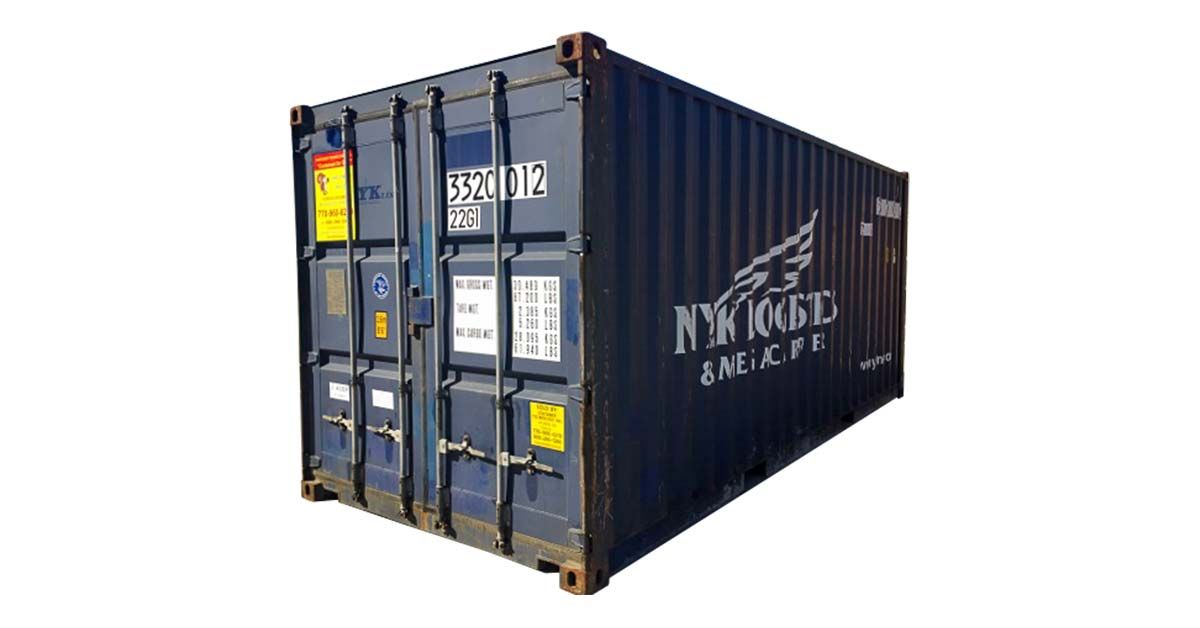 20ft Cargo Worthy Shipping Container
Overview
Used container with cargo doors on one end; able to be exported with survey. Dimensions: 20' length, 8' width, 8'6" height.
Used for International Shipping
Shows Signs of Rust and Dents
With Survey, Can be Exported
Various Colors & Shipping Line Labelled
Description
When structural integrity and security are paramount, you can count on our 20-foot cargo-worthy containers to meet your needs. These 14-gauge corrugated steel containers have been thoroughly inspected and meet all of the cargo-worthy certification criteria. They feature marine-grade plywood flooring, a secure cargo door on one end, and have 1165 cubic feet of space inside. Our 20-foot cargo-worthy containers can hold up to 60,000 pounds of cargo. They're well-known for being strong, dependable, and structurally sound. While they may show signs of rust or dents, they come with a waterproof guarantee and are appropriate for international shipping.

If you're planning to ship your container now or may want to use it for shipping in the future, buying a cargo-worthy container from Container Alliance is the best choice. These high-quality containers are also ideal for storage and special projects. We offer customization on all of our shipping containers and are happy to discuss the details of your project with you. Contact us today to learn more and get started with your order.



20ft Cargo Worthy Shipping Container Specifications
Exterior
Interior
Door Openings
Trip Weight
Fork Pockets

Length: 20'

Width: 8'

Height: 8' 6"

Length: 19' 3"

Width: 7' 8"

Height: 7' 9 7/8"

Width: 7' 6"

Height: 7' 5"

Tare: 4,810 lbs

Max Gross: 67,200 lbs

Cubic Cap: 1,158 cu. ft

Height: 0' 4 1/2"

Width: 1' 2 3 /16"

Center: 6' 9 7/8"

Have questions or need assistance?
Why Buy From a Container Alliance Partner?

Largest Selection
Container Alliance offers the widest selection of high quality storage - shipping containers for sale or storage containers for rent.

Knowledge & Service
Container Alliance partner companies are highly knowledgeable and will understand your specific situation and provide the utmost customer care and service.