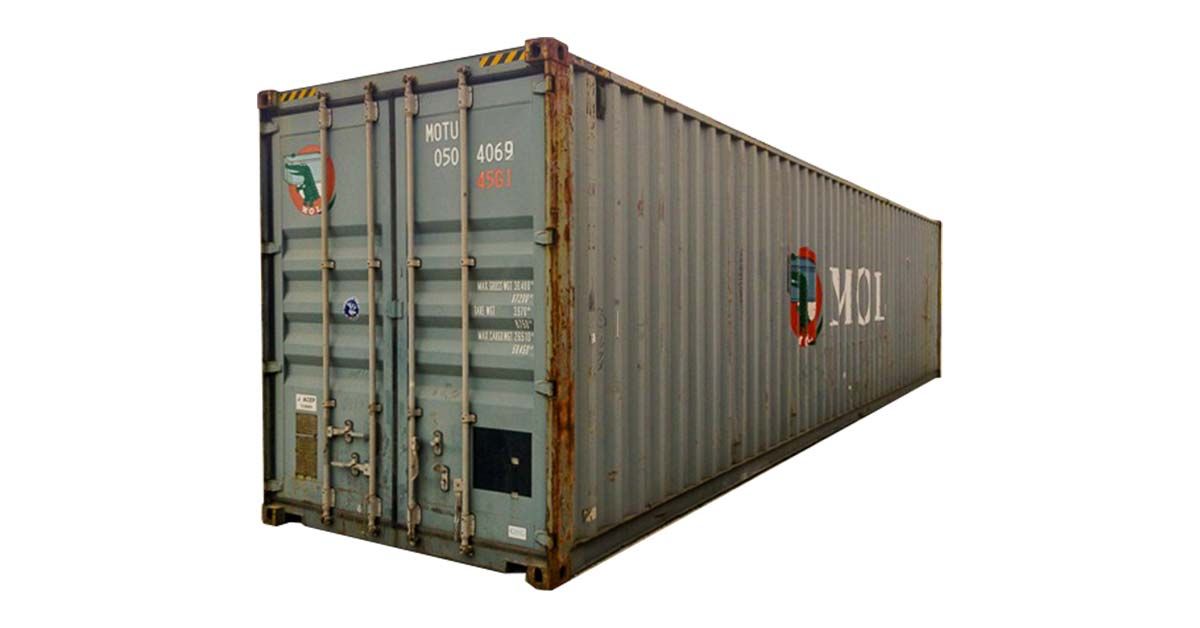 40ft High Cube Wind and Water Tight Shipping Container
Overview
Most economical used option container with cargo doors on one end. Dimensions: 40' length, 8' width, 9'6" height.
Description
The 40-foot High Cube Wind and Water Tight Container is one of the most popular products at Container Alliance. Upgrading from the standard size of this container to the High Cube provides you with a container that is 9 feet and 6 inches tall versus the 8 feet 6 inches that is standard in an ISO container. The cargo capacity is increased by 12% and creating an interior capacity of 2,694 cubic feet. All of this is sold at a more economical price than smaller containers, giving you a budget-friendly option.


We inspect the wind and water tightness of each of these pre-used containers at Container Alliance. These WWT containers are in an abundant supply after being retired from shipping lines. They are likely to look pre-used with some dents and scratches covered with surface-level rust. We guarantee that whatever the color and condition look like, they will function at a high level and be completely weatherproof. We offer a variety of customizations and cost-efficient options at Container Alliance. Give us a call today to receive more information from your local sales rep.


40ft High Cube Wind and Water Tight Shipping Container Specifications
Exterior
Interior
Door Openings
Trip Weight
Fork Pockets

Length: 40'

Width: 8'

Height: 9' 6"

Length: 39' 5"

Width: 7' 8"

Height: 8' 10"

Width: 7' 8"

Height: 8' 5"

Tare: 8,775 lbs

Max Gross: 67,200 lbs

Cubic Cap: 2,700 cu. ft

Height: 0' 4 1/2"

Width: 1' 2 3 /16"

Center: 6' 9 7/8"

Have questions or need assistance?
Why Buy From a Container Alliance Partner?

Largest Selection
Container Alliance offers the widest selection of high quality storage - shipping containers for sale or storage containers for rent.

Knowledge & Service
Container Alliance partner companies are highly knowledgeable and will understand your specific situation and provide the utmost customer care and service.