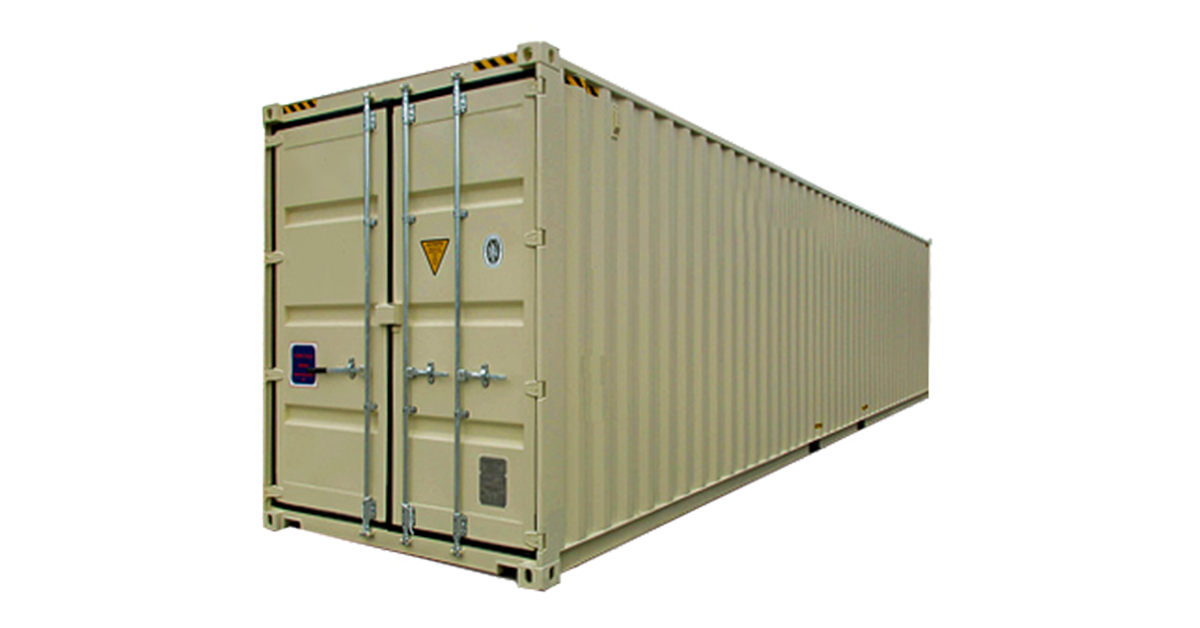 40' High Cube One Trip Shipping Container
Overview
Like new container with cargo doors on one end. Dimensions: 40' length, 8' width, 9'6" height.
Description
The 40-foot High Cube One Trip Container is among the most versatile shipping and storage units available. Constructed and shipped from overseas—usually Asia—these container models arrive with us in like-new condition since they only make one trip across the ocean. Once they become part of our inventory, we keep them in excellent condition until they are sold. Built using 14-gauge corrugated steel and featuring eco-friendly marine-grade flooring and well-sealed seams, you can count on this container for its water-tight durability as well as its great looks.


At 9-feet, 6-inches tall, a full foot taller than ISO 8-feet, 6-inches tall shipping containers, the sizable 40-foot High Cube One Trip Container is spacious enough for massive storage capacity and easy mobility while working inside the 2,694-cubic feet of space. Enjoy easy and functional access in and out of the unit via a set of cargo doors on one or both ends and have factory lockboxes for optimal security.


If you need a shipping container with higher visibility potential but still requires peak durability and functionality, this is the one for you.
40' High Cube One Trip Shipping Container Specifications
Exterior
Interior
Door Openings
Trip Weight
Fork Pockets

Length: 40'

Width: 8'

Height: 9' 6"

Length: 39' 5"

Width: 7' 8"

Height: 8' 10"

Width: 7' 8"

Height: 8' 5"

Tare: 8,775 lbs

Max Gross: 67,200 lbs

Cubic Cap:

Height: 1' 2 3 /16"

Width: 0' 4 1/2"

Center: 6' 9 7/8"

Have questions or need assistance?
Why Buy From a Container Alliance Partner?

Largest Selection
Container Alliance offers the widest selection of high quality storage - shipping containers for sale or storage containers for rent.

Knowledge & Service
Container Alliance partner companies are highly knowledgeable and will understand your specific situation and provide the utmost customer care and service.