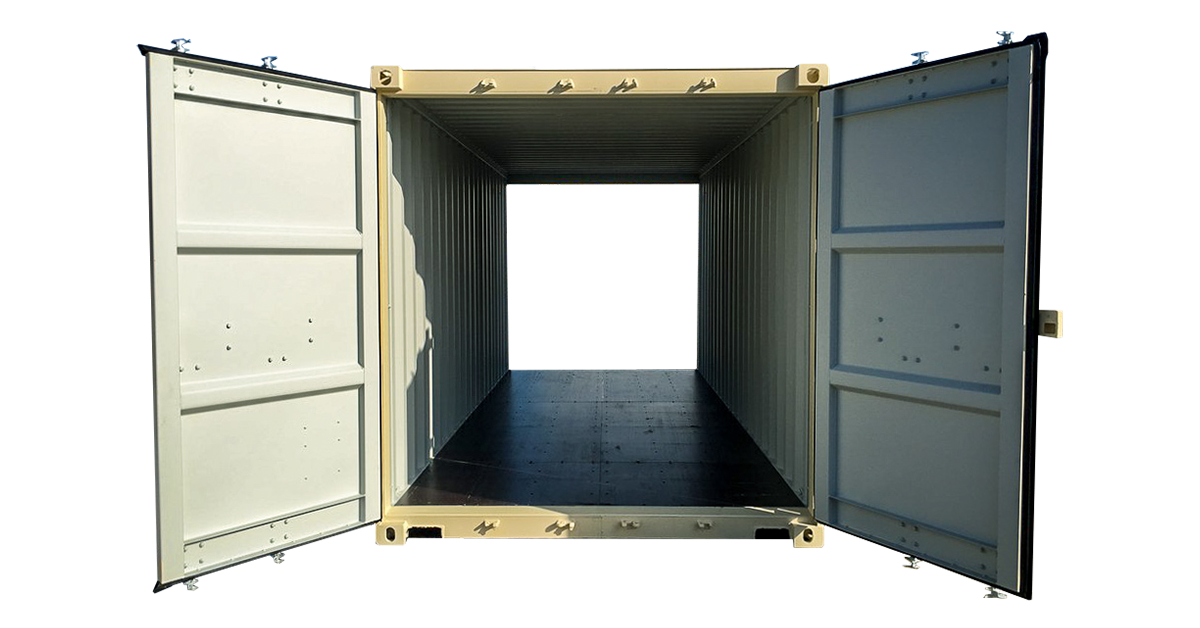 20ft Double Door One Trip Shipping Container
Overview
Like new container with cargo doors on both ends. Dimensions: 20' length, 8' width, 8'6" height.
Description
Skip the stress of precision loading with a 20-foot double door one trip container. With an access door at each end of our 1,158-cubic foot. container, unloading, loading, arranging, and accessing goods onto our eco-friendly flooring is almost a breeze.

Because this is a single trip container, your container won't be exposed to extended rough conditions or time spent out at sea. At Container Alliance, we know that how well a container looks isn't enough, but also how well it performs. You can expect "like new" condition, in a variety of colors, with no rust or rot. Rest assured that these units are built to our high standards of quality, but we don't stop there.

Security is also important to us, so each of our 20-foot double door one trip containers boasts a pair of factory-installed lockboxes, one at each end, to handle your high-density storage. See why everyone, from hospitals to construction sites to homeowners, continue to choose Container Alliance for all of their storage needs. Call today for more detail.
20ft Double Door One Trip Shipping Container Specifications
Exterior
Interior
Door Openings
Trip Weight
Fork Pockets

Length: 20'

Width: 8'

Height: 8' 6"

Length: 19' 3"

Width: 7' 8"

Height: 7' 9 7/8"

Width: 7' 8"

Height: 7' 5"

Tare: 5,250 lbs

Max Gross: 67,200 lbs

Cubic Cap:

Height: 1' 2 3 /16"

Width: 0' 4 1/2"

Center: 6' 9 7/8"

Have questions or need assistance?
Why Buy From a Container Alliance Partner?

Largest Selection
Container Alliance offers the widest selection of high quality storage - shipping containers for sale or storage containers for rent.

Knowledge & Service
Container Alliance partner companies are highly knowledgeable and will understand your specific situation and provide the utmost customer care and service.