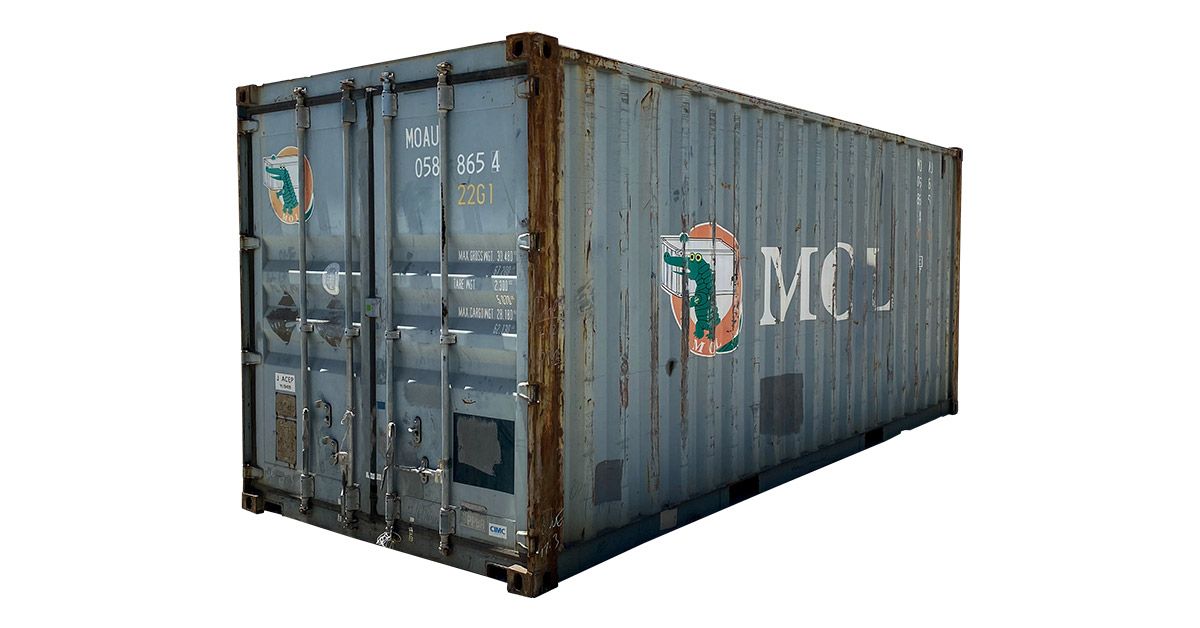 20ft Wind and Water Shipping Container
Overview
Most economical used container with cargo doors on one end. Dimensions: 20' length, 8' width, 8'6" height.
Most Common Size and Condition
Typically over 10 years old 
Description
We offer a wide selection of 20-foot Wind and Water Tight Containers if you need a designated storage unit while sticking to a firm budget. Many of our marine-grade containers have spent time at sea and otherwise in commission and taking a beating in many cases, bearing scratches, dents, and some rust. Some flooring might show wear, and walls might need care, but these containers still have plenty of life and use in them.

Our 14-gauge corrugated-steel, marine-grade plywood flooring containers are safe with one set of cargo doors at one end of the container, offering you 1,165 cubic square feet of secure space. Look around any port city shipyard, and you'll see several of these reliable heavyweights because of their long-lasting structural integrity.

Any issues with the 20-foot Wind and Water Tight Container are cosmetic, so if you do not require storage that has a "like new" appearance, then this option is a great value. Reach out to our team to let us know what you need and how we can help with your portable storage needs.


20ft Wind and Water Shipping Container Specifications
Exterior
Interior
Door Openings
Trip Weight
Fork Pockets

Length: 20'

Width: 8'

Height: 8' 6"

Length: 19' 3"

Width: 7' 8"

Height: 7' 9 7/8"

Width: 7' 6"

Height: 7' 5"

Tare: 4,810 lbs

Max Gross: 67,200 lbs

Cubic Cap: 1,158 cu. ft

Height:

Width:

Center:

Have questions or need assistance?
Why Buy From a Container Alliance Partner?

Largest Selection
Container Alliance offers the widest selection of high quality storage - shipping containers for sale or storage containers for rent.

Knowledge & Service
Container Alliance partner companies are highly knowledgeable and will understand your specific situation and provide the utmost customer care and service.