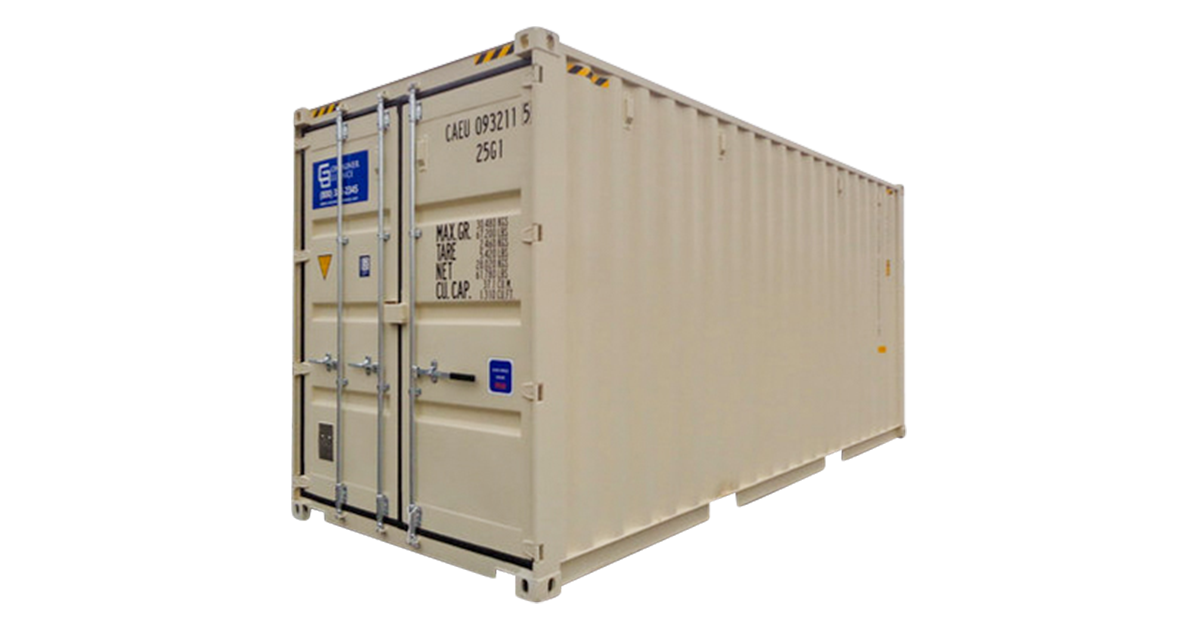 20' High Cube One Trip Shipping Container
Overview
Like new container with cargo doors on one end. Dimensions: 20' length, 8' width, 9'6" height.
20' High Cube One Trip Shipping Container: Description
Reach new heights with our 20-foot high cube one trip containers. With multiple sizes ranging from 10 feet to 40 feet, and several door configurations on both ends, we at Container Alliance have all the options you could ever desire. With 1,318 cubic feet on the inside, this 20-foot high cube one trip container has plenty of space for home renovations, construction, or even hospital storage.


One Trip containers spend minimal time at sea and in the depots, so you won't receive a container with rust, rot, or dents. Thanks to our one trip container load, your container is always in "like new" condition.


Each of our 20-foot high cube one trip containers come equipped with a factory-installed lockbox. Our eco-friendly flooring is strong and durable, and it is capable of withstanding heavy usage.


If you need options, we have them. Choose from an assortment of colors and sizes. And, with one- to two-end doors, get the extra storage capacity you need, in great condition, at a price you can afford. Get in touch today for more information.


20' High Cube One Trip Shipping Container Specifications
Exterior
Interior
Door Openings
Trip Weight
Fork Pockets

Length: 20'

Width: 8'

Height: 9' 6"

Length: 19' 3"

Width: 7' 8"

Height: 8' 9 7/8"

Width: 7' 8"

Height: 8' 5"

Tare: 5180 lbs

Max Gross: 67,200 lbs

Cubic Cap:

Height: 1' 2 3 /16"

Width: 0' 4 1/2"

Center: 6' 9 7/8"

Have questions or need assistance?
Why Buy From a Container Alliance Partner?

Largest Selection
Container Alliance offers the widest selection of high quality storage - shipping containers for sale or storage containers for rent.

Knowledge & Service
Container Alliance partner companies are highly knowledgeable and will understand your specific situation and provide the utmost customer care and service.