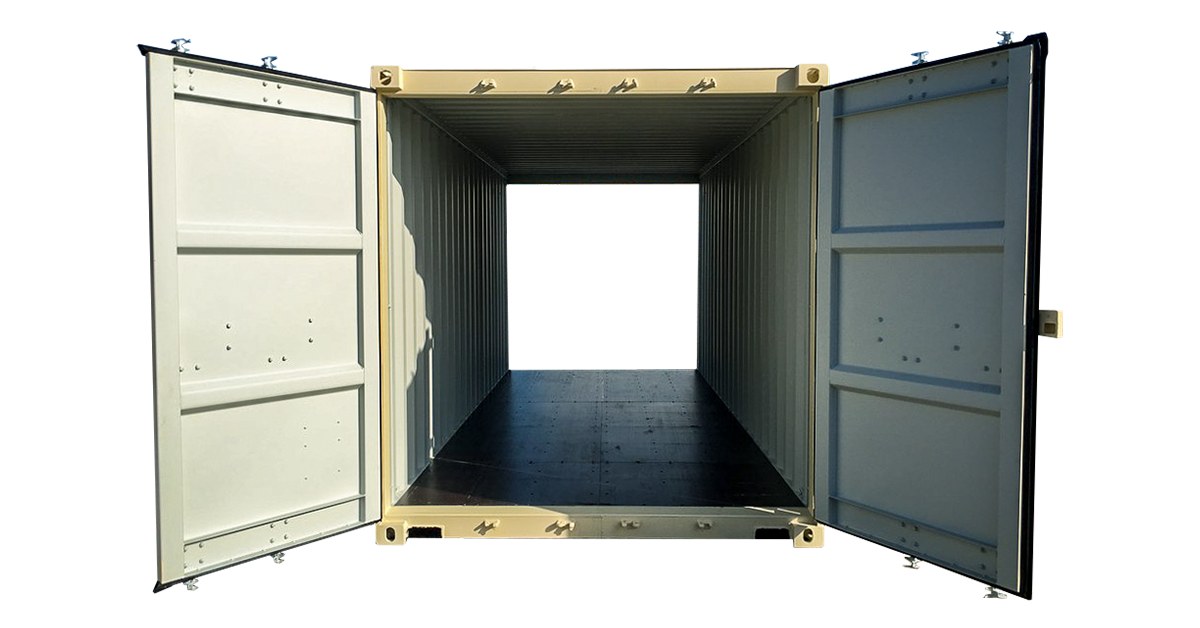 20ft High Cube Double Door One Trip Shipping Container
Overview
Like new container with cargo doors on both ends. Dimensions: 20' length, 8' width, 9'6" height.
High Capacity Height 9'6"
Description
If you are trying to decide between more space or ease of access, opt for a 20-foot high cube double door container from Container Alliance, and you can finally have both.

Our one trip containers are purpose-built to be shipped with a single container cargo load. Free of rust and rot, these 20-foot high units with eco-friendly flooring are in "like new" condition. They offer up a spacious 1,318 cubic feet of storage space. Having doors at both ends makes it a snap to store your larger cargo or safely stack more items, no problem. With a double door unit, complete with factory-installed locks, you no longer need to stress about a blocked access point. Loading in high-density items, while retaining weight limits, won't get any easier than it is with the spacious 8-foot-10-inch interior height.

Take the headache out of rearranging or accessing your goods once and for all. Give us a call today to learn how our 20-foot high cube double door containers can meet your storage needs and exceed your expectations.



20ft High Cube Double Door One Trip Shipping Container Specifications
Exterior
Interior
Door Openings
Trip Weight
Fork Pockets

Length: 20'

Width: 8'

Height: 9' 6"

Length: 19' 3"

Width: 7' 8"

Height: 8' 9 7/8"

Width: 7' 8"

Height: 8' 5"

Tare: 5180 lbs

Max Gross: 67,200 lbs

Cubic Cap: 1,158 cu. ft

Height: 0' 4 1/2"

Width: 1' 2 3 /16"

Center: 6' 9 7/8"

Have questions or need assistance?
Why Buy From a Container Alliance Partner?

Largest Selection
Container Alliance offers the widest selection of high quality storage - shipping containers for sale or storage containers for rent.

Knowledge & Service
Container Alliance partner companies are highly knowledgeable and will understand your specific situation and provide the utmost customer care and service.